At Elewus, we live
what we offer.
We are a global network of purpose-driven, high-energy entrepreneurs, trainers and change catalysts with diverse corporate expertise. In our network of teams, we practice the new futureFIT ways of working on a daily basis.
We view every challenge from a growth mindset perspective.
We are constantly evolving
We empower each other to be at our best
We have the best and the most holistic Future of Work
talent available globally.
We form networks based on our clients' and projects' needs as we operate in a self-management model, where each team member is empowered to be creative and to bring out their best.
We are not just working on projects – we engage with our hearts and with a passion to accelerate human transformation in businesses. We are talented and experienced when it comes to creating a safe space for the new and the amazing to emerge.
We elevate our clients to become sustainably successful and achieve beyond-the-profits results.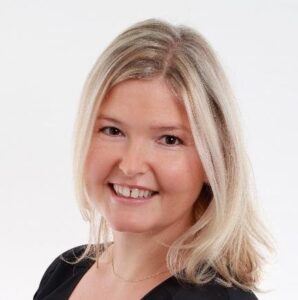 Siiri is CEO & Founder of the Future of Work consulting start-up Elewus GmbH and an Impact Investor based in Switzerland.
Elewus comes from the English word "to elevate."
Our core business is to elevate your leadership capabilities and uplift your organization to new heights in terms of mindset, energy, creativity, and tangible results.
It's about opening up new possibilities and expansion. We make positive impact and change happen in the spirit of co-creation and fun. In Estonian, originally "elewus" means "excitement and joy."
Are you looking to design your
company FutureFIT?